About Us
LLP "Bogatyr Coal" - the largest in Kazakhstan, dynamically developing company for the extraction of coal by opencast methods. At the Company's share accounts for 70% of the total before-we are in the Ekibastuz coal basin coal. In 2006, the Company produced and shipped to customers 41.6 million tons of coal.
According to the expert community, in terms of availability of advanced technologies, the Company is of absolute leader of the coal industry in Kazakhstan.
Coal LP "Hercules Coal" is in demand, both in Kazakhstan and Russia. The volume of exports each year up to 50% of the total catch.
Projects
LLP "Bogatyr Coal" 2015 is going completely over-manage modernization and upgrade to the supply of coal the average consumer.
In the first phase (2001-2004 gg.) Carried out a re-design existing in the context of "Hercules" conveyor-rail complex in the homogenization and the loading of coal increases its productivity to 14 million tons of coal per year.
The second phase (2005 - 2008 gg.) Provides for the introduction of auto-a-rail technology with the use of hydraulic excavators, dump trucks, as well as con-veyerno-rail technology for the homogenization of coal. The introduction of auto-rail technology is an intermediate stage of transition in cyclic-flow technology of extraction and loading of coal. Mining of coal from the face will be hydraulic excavators with loading heavy trucks (capacity of 90-130 tons), which in turn will transport soybeans to coal formation of stacks of items with the average coal. Loading of coal from the average stack in railway carriages will be rotary excavators. Fluctuations in the ash content in the cars at the same time will be minimized.
Experimental-industrial exploitation of a new, not only for LLP "Bogatyr Coal", but also for the field in general, road-rail technology was held with the active participation of representatives of German company «Liebherr», a Turkish company «Borusan Makina», which is the dealer for an American company «Caterpillar 'and experts from Australia. In the project the company has invested about $ 18 million.
During the third and final, phase of the program (2008 - 2015 gg.) Will be made a full transition to cyclic-flow technology production averaged total volume produced in Bogatyr coal. It is at this stage will put a significant investment in technical upgrading. During this period, in the section will be constructed with main conveyors, crushing and transfer points coal transfer from road to pipeline transportation, lifting the pipeline to transport coal from the cut surface, as well as stockyard complex loading on the horizon 165 meters. When the third phase of the program, with the expectation of the production capacity of 50 million tons of coal a year, complete replacement of bucket wheel excavators hydraulic shovel to be beefed up with heavy-duty dump trucks park.
Total investment in the section "The Hercules", scheduled for 2015 is estimated at 390 million euros.
Deliveries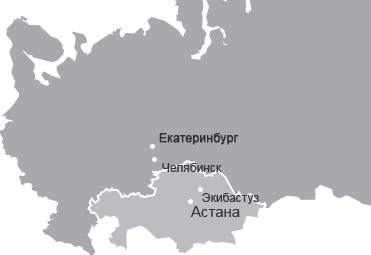 ТОО «Богатырь Комир» извещает, что закупки товаров, работ и услуг способом запроса ценовых предложений и способом проведения открытого тендера проводятся на единой электронной площадке АО ФНБ «Самрук-Казына» (http://tender.sk.kz/).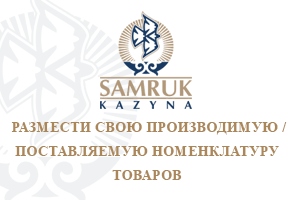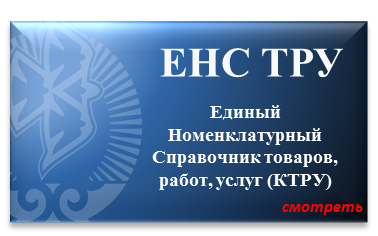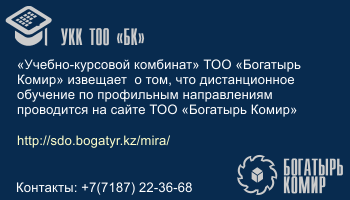 Загружается, ждите...